Feed/Music
Max Richter z pierwszym mixem dla Rough Trade'owego "Behind The Counter"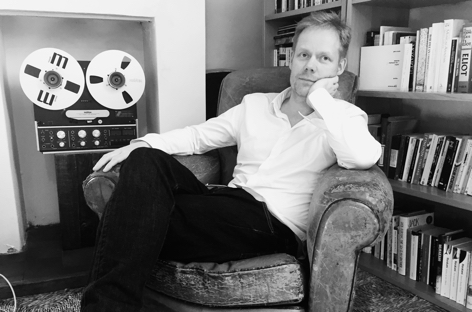 Mix trafi do nas w dwóch wersjach – podwójnego CD albo potrójnego winyla. Znajdziemy na nim kompilację muzyki od m.in. Aphex Twina,Board of Canada, Handela i Rachmaninoff.
"To kompilacja muzyki, która kocham. Niektóre moje wybory to muzyka, której słucham od dekad. Inne to nowe odkryciu, które według mnie pasowały do całości. Jest też trochę moich własnych rzeczy – witajcie w moim świecie".
Oprócz głównego nagrania fani będą mogli też dostać w swoje ręce bonusową siódemkę, ale tylko i wyłącznie przy okazji zakupu całości w jednym z trzech sklepów Rough Trade w UK albo jego jedynej nowojorskiej filii.
Tracklist
01. Charles Ives – The Unanswered Question (performed by New York Philharmonic Orchestra, conducted by Leonard Bernstein)
02. JS Bach Arr. Busoni – Bach BWV 659 Arr. Busoni Nun Komm Den Heiden Heiland
(performed by Alfred Brendel)
03. Caroline Shaw – Partita III. Courante (performed by Roomful Of Teeth)
04. Nadia Boulanger – 3 Pieces For Cello And Piano No. 1. Modere
(performed by Nicolas Alstaedt and Jose Gallardo)
05. Mogwai – Ether
06. Thomas Adès – Arcadiana, Op.12 (1994) VI. O Albion
07. Guillaume De Machaut – Hoquetus David
08. Boards Of Canada – Zoetrope
09. Urmas Sisask – Starry Sky Cycle (1980-87) Ursa Minor [Peace] (performed by Lauri Väinmaa)
10. Josquin Des Prez – Qui Habitat (Psalm 90) (performed by Huelgas Ensemble and Paul Van Nevel)
11. Howard Skempton – Of Late (performed by John Tilbury)
12. Kaitlyn Aurelia Smith – Bobbing Beams Of Light
13. Handel – Dixit Dominus, HWV 232 IX. Die Torrente In Via Bibet (performed by English Baroque Soloists, John Eliot Gardiner and Monteverdi Choir)
14. Max Richter – Mercy (performed by Hilary Hahn and Cory Smythe)
15. Rachmaninoff – Rejoice O Virgin (performed by Tenebrae)
16. Rachel's – Last Things Last
17. John Luther Adams – Canticles of the Sky: I. Sky with Four Suns (performed by the Northwestern University Cello Ensemble)
18. Luciano Berio – Wasserklavier (performed by David Arden)
19. Philip Glass – Satyagraha: Evening Song (performed by New York City Opera Chorus and New York City Opera Orchestra)
20. Let's Eat Grandma – Deep Six Textbook
21. Henry Purcell – FANTASIA 7 (performed by Phantasm)
22. Scriabin – Preludes, Opus 11 XXI Andante – In B Flat Major (performed by Marta Deyanova)
23. Low – What Part Of Me
24. Osvaldo Golijov – Tenebrae II (performed by Kronos Quartet)
25. Aphex Twin – DISKPREPT1
26. Knut Nystedt – Immortal Bach (performed by Schola Cantorum, conducted by Kåre Hanken)
27. Godspeed You! Black Emperor – Rockets Fall On Rocket Falls
7-inch tracklist
A The Young Mariner
B1 Whale Window Hotel
B2 Farewell Threshold Laudanum