Mac DeMarco ogłasza nowy album
DeMarco ogłosił przedwczoraj swój trzeci album, który będzie nosił tytuł "This Old Dog" i jak sam Mac stwierdził, będzie to "całkiem nowa rzecz'. Już teraz możemy posłuchać dwóch utworów z tego wydawnictwa zatytułowanych "My Old Man" i "This Old Dog"
"TOD" będzie pierwszym albumem Maca od 2014 roku, gdy do sprzedaży trafił "Salad Days". Premiera płyty będzie miał miejsca 5 maja. Poniżej możecie zobaczyć okładkę płyty i sprawdzić tracklistę wydawnictwa.
Okładka: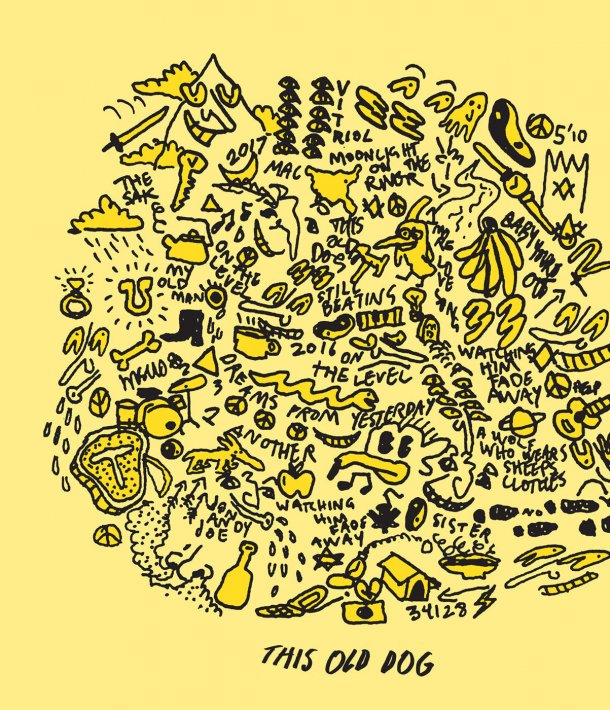 Tracklist:
01. 'My Old Man'
02. 'This Old Dog'
03. 'Baby You're Out'
04. 'For the First Time'
05. 'One Another'
06. 'Still Beating'
07. 'Sister'
08. 'Dreams From Yesterday'
09. 'A Wolf Who Wears Sheeps Clothes'
10. 'One More Love Song'
11. 'On the Level'
12. 'Moonlight on the River'
13. 'Watching Him Fade Away'
Published February 02, 2017.