2/3 Death Grips wyda nową płytę
Zach Hill i Andy "Flatlander" Morin ogłosili w ten weekend nową płytę w ramach ich projektu "the i.l.y's" Nosząca tytuł "Bodyguard" płyta będzie drugim releasem po zeszłorocznym "Scum With Boundaries".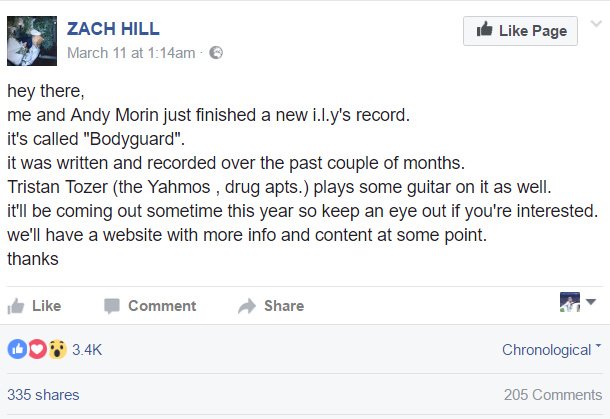 Na razie o płycie wiadomo niewiele. Na pewno trafi do nas jeszcze w tym roku, ale to wszystko co przekazał fanom Zach Hill w ogłoszeniowym facebookowym poście.
Published March 13, 2017.